CURE Seminar March 3: Being a U.S.-Educated Scholar Under the Taliban Regime – Living in Constant Fear" with Mustafa Saqib
About the talk
This lecture will explore the hardships that an Afghan scholar faced before miraculously making it to safety, beyond the reach of the Taliban, in order to continue his research and complete his dissertation in political science.
Mustafa Saqib is a democracy reform and local governance scholar who received steadfast support from a wide span of courageous people, institutions, and international organizations in order to successfully flee sanction and prosecution from the Taliban. He was targeted both for his U.S.-education and for his alliances with various justice reform programs in Afghanistan. He remains committed to illustrating the difficult conditions under which Afghan scholars are working now, and to sharing his unlikely story of rescue and restoration to his studies.
About Mustafa Saqib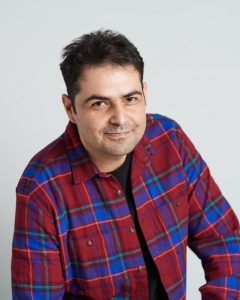 Mustafa Saqib is a Visiting Research Scholar at Rutgers University in Camden supported by the IIE Scholar Rescue Fund, and a law lecturer at Herat University Afghanistan. He is pursuing his Ph.D. at Marmara University in Istanbul, Turkey, focused on comparing local government and elections of Turkey and Afghanistan. Before starting his Master of Law degree at the University of Washington Seattle, he pioneered legal clinical education in Afghanistan in 2013. Mr. Saqib has served in the implementation of several legal projects related to the Rule of Law and Human Rights Center and Alternative Dispute Resolution Center at Herat U. His research interests include constitutional law, human rights, elections and local governance (Marmara Journal), contemporary legal systems & comparative law. He is currently writing about lessons learned from the Afghanistan peace process.
Date: Thursday, March 3
Time: 12:30 – 1:45 p.m.
Rutgers–Camden Alumni House, RUAA Board Room
Registration Required!
Free and open to the public. 
Register now at https://go.rutgers.edu/vgxgvvaf
Can't make it in-person? Join us on Zoom! Contact Natasha Fletcher at natasha.fletcher@rutgers.edu for details.